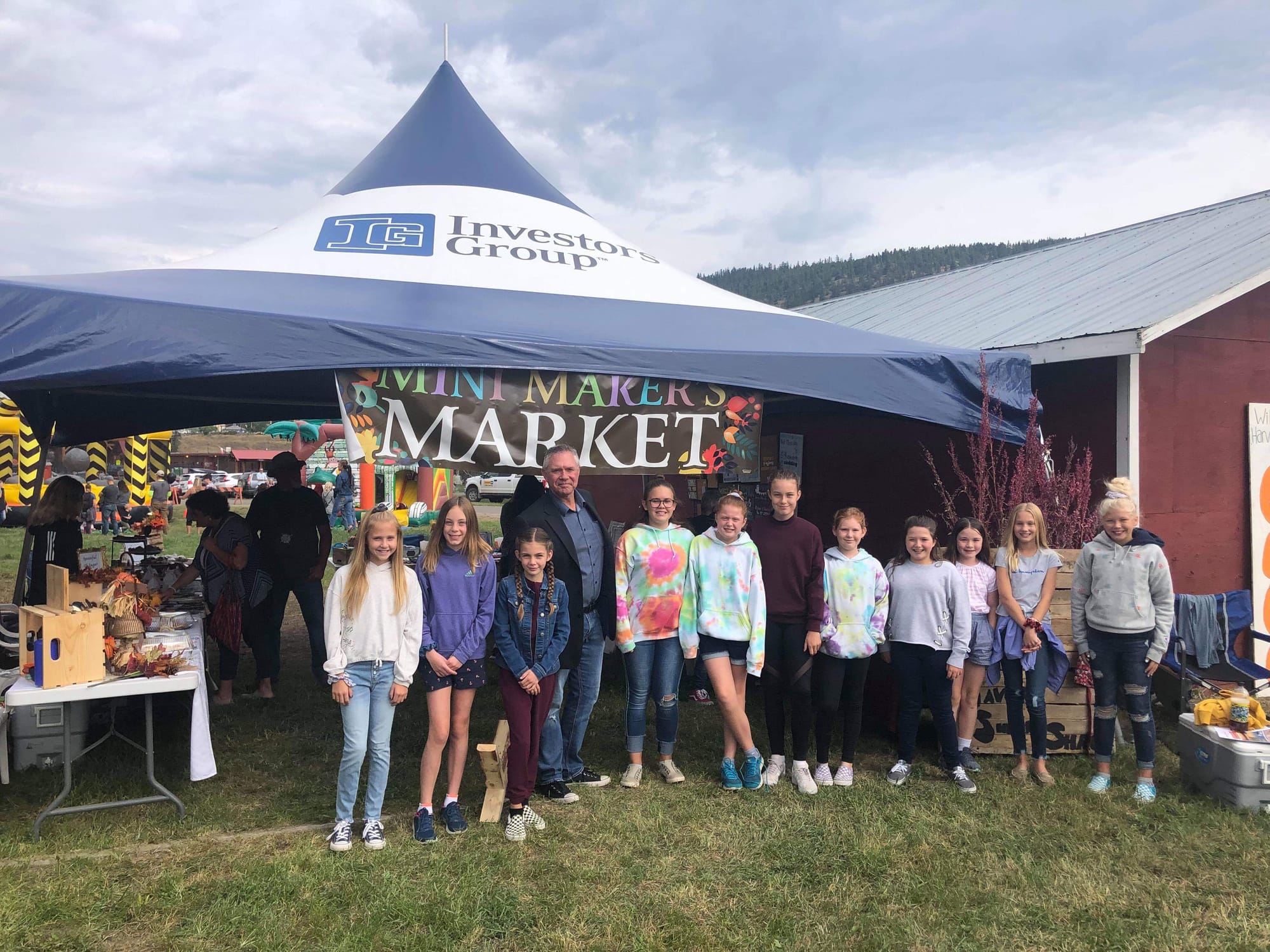 The kids involved in the Mini Makers Market were supported very well again this year. According to WLHF Director who manages the Mini Makers Market, Leslea Margetts-Destree, so many people came specifically to see them, and then they hit every booth. "This opportunity helps the kids learn communication, entrepreneurialism, and boost self-confidence," she said. For the second year in a row, the mini makers eagerly engaged with people visiting their booths, and many explained both the inspiration for and how their items were made. "I never saw a phone out, they were all engaged with people," smiled Leslea.
As a second time participant, Payton Destree felt there were more visitors to the Mini Makers booth, and for sure there were more sales this year. Payton sold signs and hair scrunchies, and her earnings totalled $448 at the end of the weekend. "People were pleasantly surprised to find stuff for sale," Payton observed.
Hailey Johnson's sugar scrub was ultra-popular. "My mom made it before -- it smells good and it works, so I thought I would do it for the fair," she explained. He customers bough coconut lime, creamsicle, peppermint, vanilla and cotton candy scrub, but Hailey stated the most popular scent was Pina colada. "Some people said it tasted really good, too!" adding that it is fully edible. "It was fun, and a good money-maker," according to Hailey, who is very obviously an outgoing gal, and people-person. Hailey would like to investigate interior design when she's finished with school and may continue to grow her market of sugar scrub to help pay for that .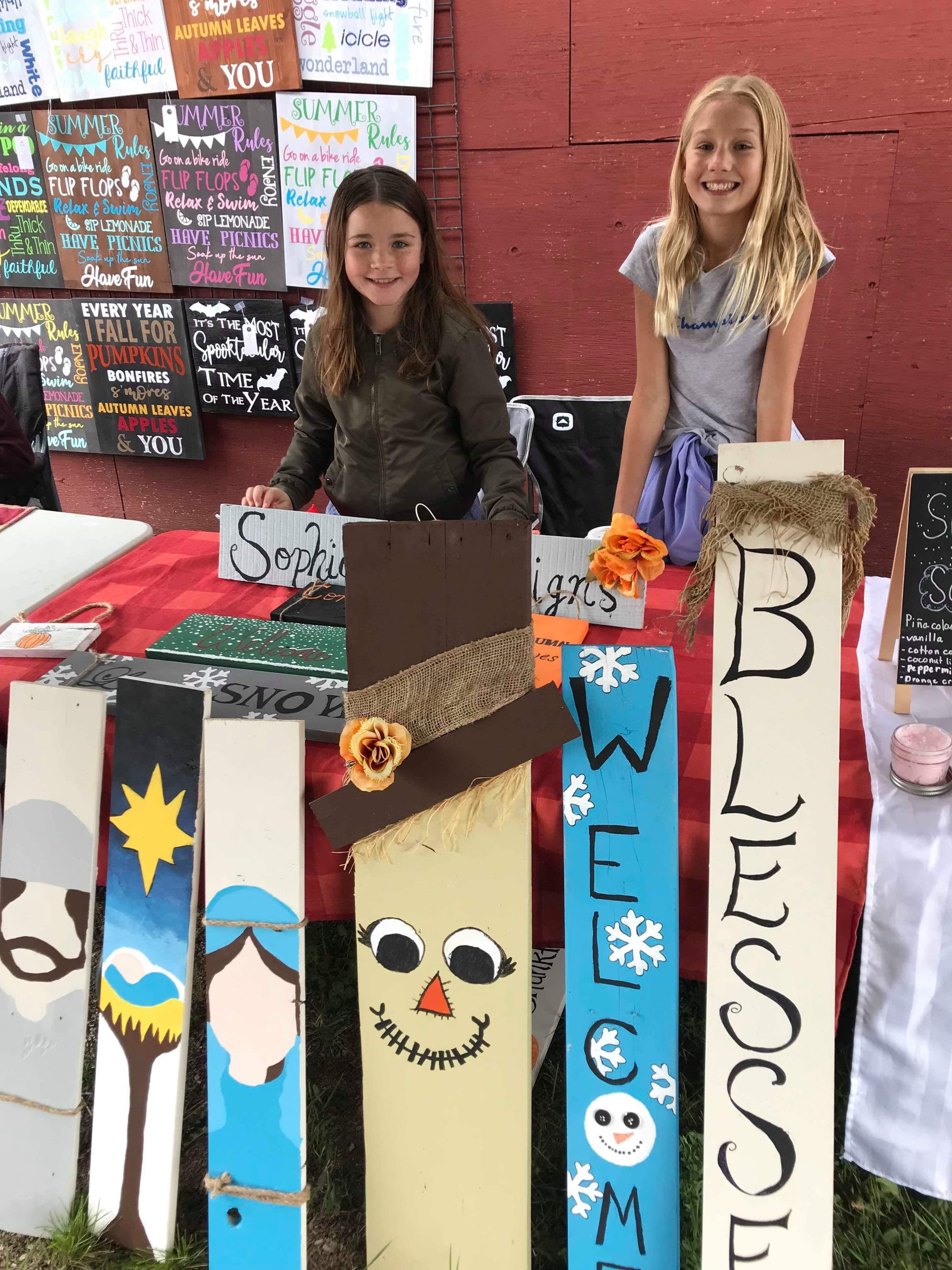 It was Ashley Neels first year participating in the Mini Makers Market. She attended last year, found the idea interesting and her friend said it would be cool to do. Started making a bunch of stuff. Most adults only make things for adults, so it's great for kids to be able to shop for themselves at affordable prices. Rice bags that you heat for comfort or pain, glasses cases, earphone cord holders, stickers. $284 A tiny bit of stuff left over, which Ashley will likely use for Christmas presents. Ashley is considering adding baked goods to her inventory next year.
Lorne Doerksen with IG Wealth Management has sponsored the event since the start. "He loves it, and has said that he will continue to sponsor it in the years to come," Leslea confirmed.
"We all look forward to even more young entrepreneurs taking part in the market next year!"
Source: Cailin Cousins, Williams Lake Harvest Fair