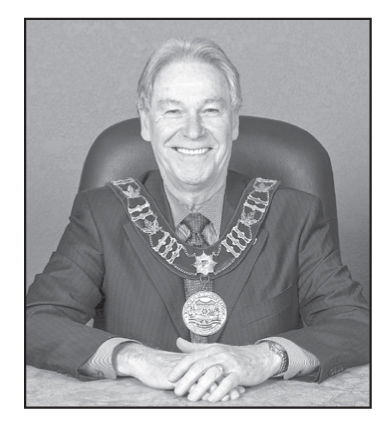 On behalf of City of Williams Lake Council, a warm welcome to Williams Lake's 42nd annual Harvest Fair.
There are so many activities and events to enjoy at the Harvest Fair, from the always impressive displays in the Exhibit Hall to the Gymkhana. Returning this year is the ever popular caricaturist, Ted Couling. We can always expect a wonderful selection of food and refreshments to enjoy at the various concessions on site. The entertainment stage and play area provide additional entertainment, and there are plenty of vendors selling a variety of items – the Harvest Fair is fun for the whole family!
New this year is the participation of the Williams Lake Reiners, who will be holding their fourth show of 2019 at the Fair. There will also be cattle sorting in the main Stampede arena, which promises to continue the excitement of the Stampede into the Fall.
Many thanks to the Harvest Fair Committee for your ongoing hard work and commitment to putting on an excellent event each year. The Harvest Fair is a wonderful opportunity to celebrate and showcase our community's vast talents. The quality of the entries is always impressive, and a trip to the fair is a
wonderful way to welcome Fall.
In addition to visiting the Fair, I encourage everyone to take part in this year's Fair by entering your wares in the wide range of categories. Whether participating for the first time, or a seasoned participant, there is something for everyone at the Harvest Fair. Good luck to all the exhibitors, and enjoy the Fair!
Williams Lake Mayor, Walt Cobb